Henry® Carpet Accessories Adhesives for Carpet Pads and Carpet Seams are low odor, nonflammable and easy cleanup. They are extremely versatile and work with most carpet backings and dry clear.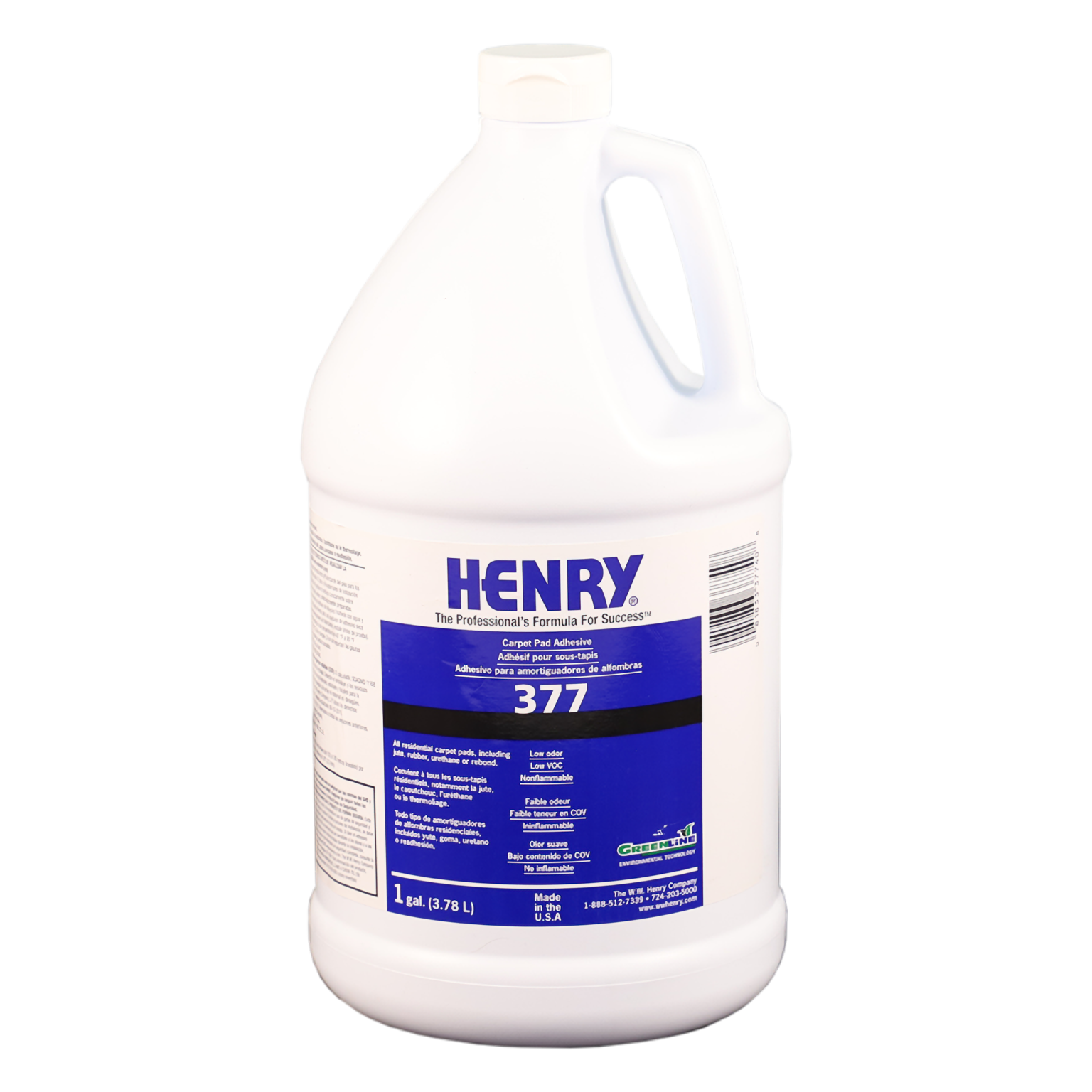 HENRY® 377
Vendor Item #377- Style #AR-ADH 377-1GAL
Carpet Pad Adhesive
A premium, installer-grade adhesive for the installation of all residential carpet padding, including jute, hair, rubber, urethane, or rebond.
Low odor
Low VOC
No reportable hazardous substances (per OSHA 29 FR 1910.1200)
Nonflammable
No organic solvents
Packaging: 1 GAL 4PCS/CTN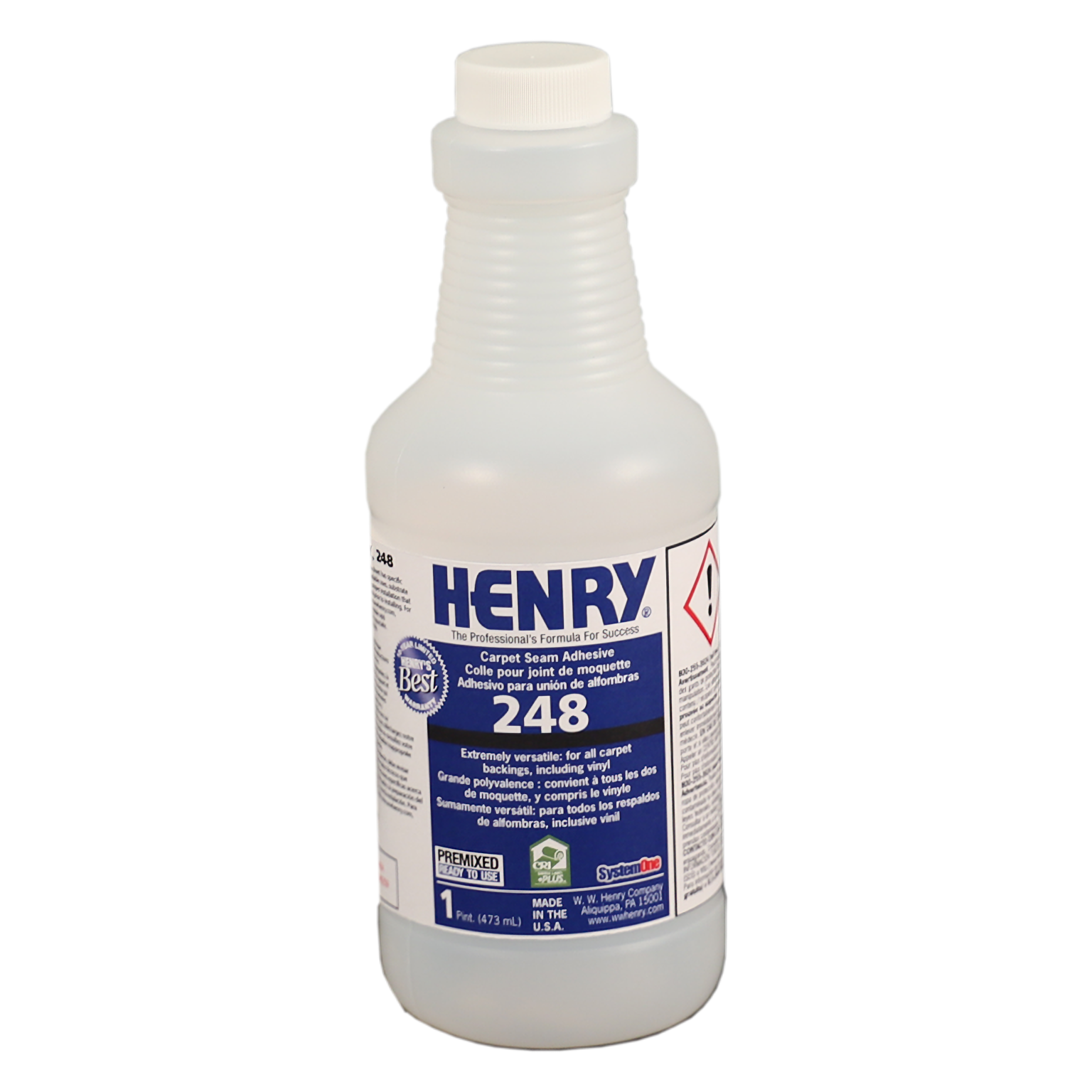 HENRY® 248 SEAM PRO
Vendor Item #248- Style #AR-ADH 248-1PT
Carpet Seam Adhesive
HENRY® 248 SeamPro™ Carpet Seam Adhesive is a high-strength, versatile carpet seam adhesive designed for all carpet backings, including vinyl.
Extremely versatile: for all carpet backings, including vinyl
High tensile strength: seams will not pull apart
Dries clear: transparent seams
Easy cleanup: cleans up with water
Packaging: 1 PINT 12/CTN
Henry Adhesives Navigator
Henry Adhesives
Ardex Products
are the industry benchmark for contractors, installers and architects.