Henry® Outdoor Carpet Adhesives offer excellent bond integrity, ample working times, work in variable temperatures, and withstand any weather.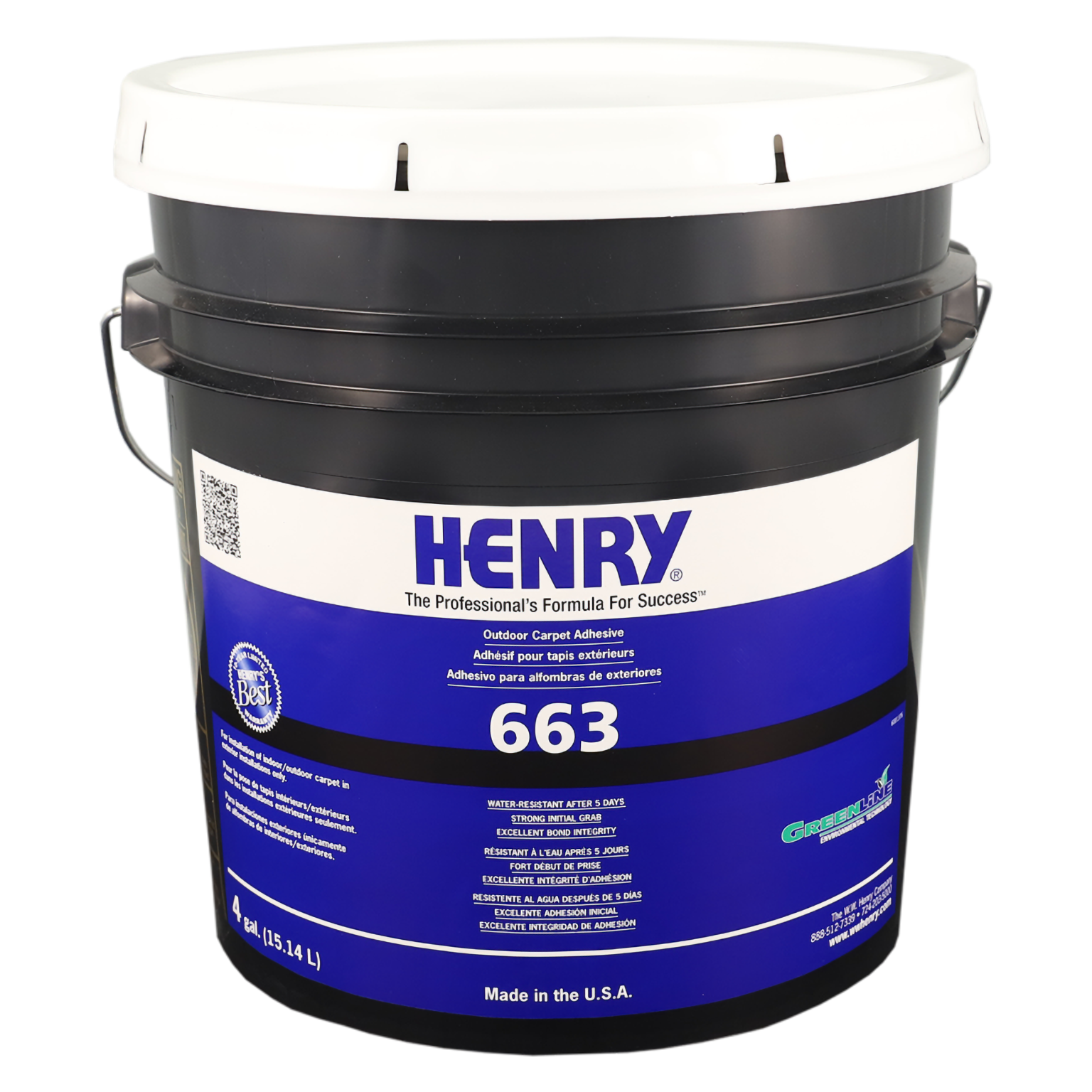 HENRY® 663
Vendor Item #663- Style #AR-ADH 663-4GAL
Outdoor Carpet Adhesive
HENRY® 663 Outdoor Carpet Adhesive is a "best-in-class" latex adhesive for exterior installations of indoor/outdoor carpet.
Water-resistant after 5 days
Strong initial grab helps reduce edge curl
No open time required
For immediate installations
Long working time
For large installations
Excellent bond integrity
For permanent installations
Excellent trowelability
Easy to use, easy to trowel
Packaging: 4 GAL 1PC/CTN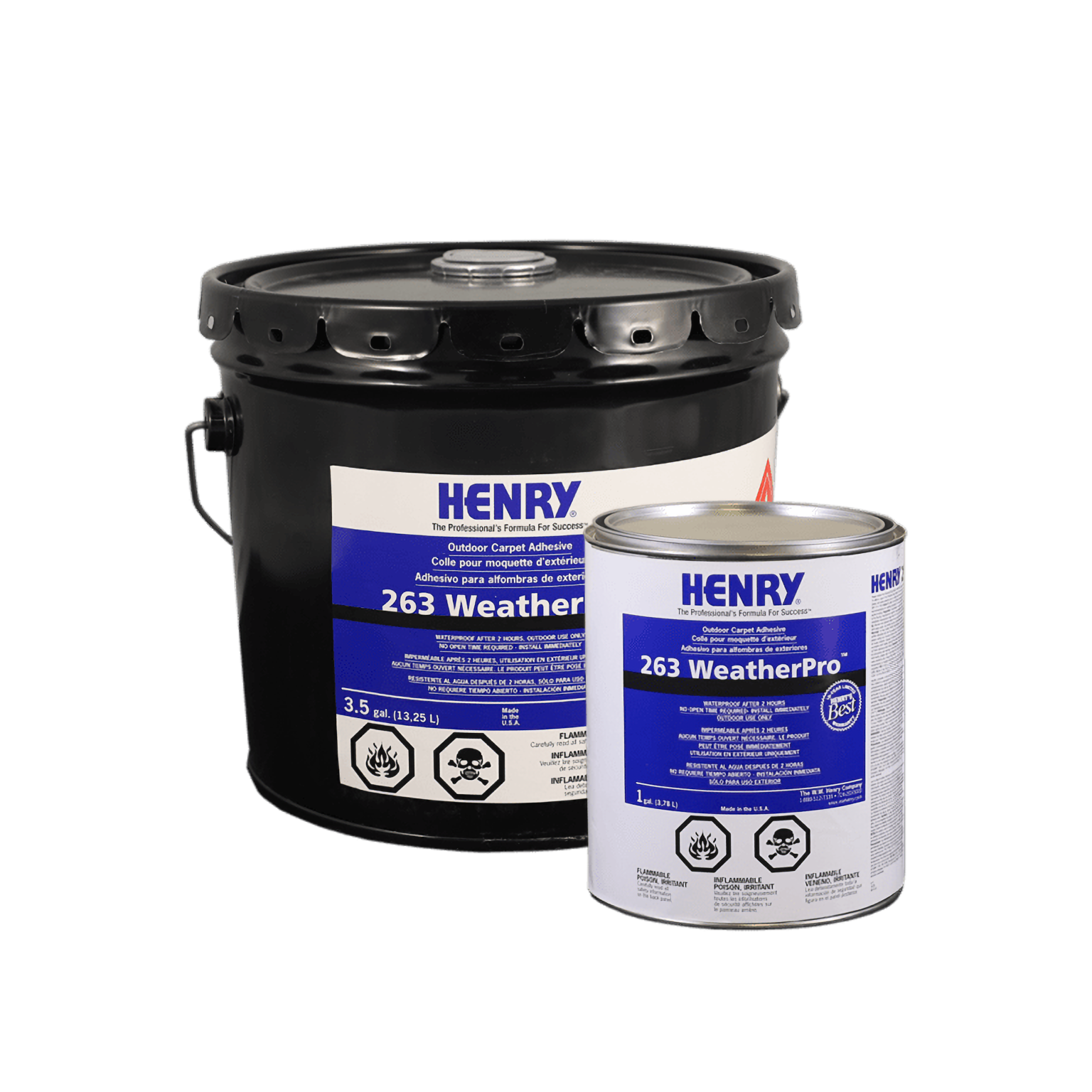 HENRY® 263 WEATHER PRO
Vendor Item #263 WeatherPro- Style #AR-ADH 263-4GAL
Outdoor Carpet Adhesive
The Professional's Formula for Success™ when installing carpet outdoors. HENRY® 263 is waterproof within two hours after installation and can be used in wide temperature ranges.
Our best outdoor carpet adhesive
Waterproof after 2 hours
For all weather use
Ample working time
Excellent initial grab reduces edge curl
No open time required – install immediately
Excellent long-term bond integrity
Great for patios, boats and decks
Outdoor use only
Excellent trowelability
Packaging: 4 GAL 1PC/CTN
Henry Adhesives Navigator
Henry Adhesives
Ardex Products
are the industry benchmark for contractors, installers and architects.