Henry® Wood Parquet and Engineered Hardwood Adhesives adhere wood floor coverings that recommend glue down installations.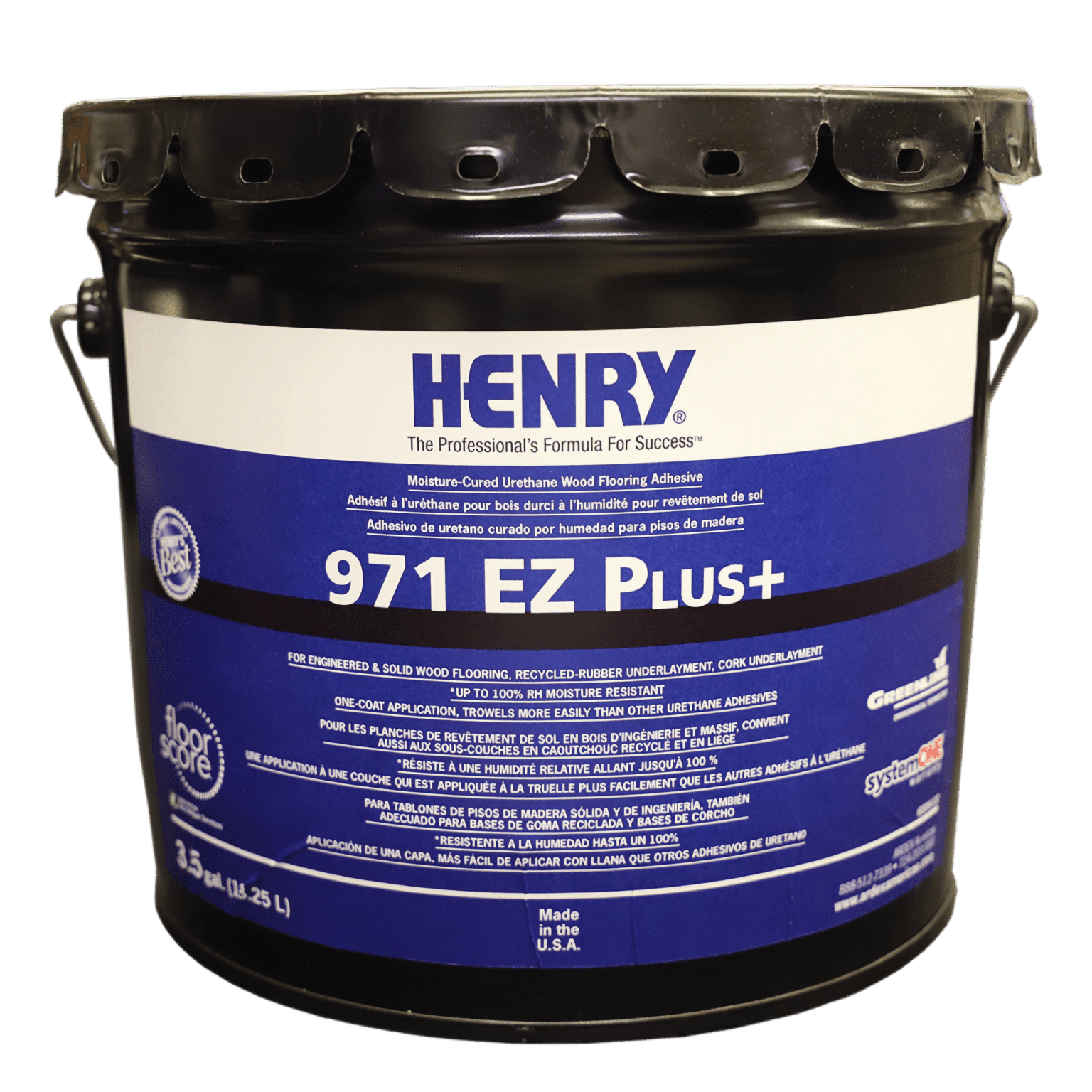 HENRY® 971 EZ PLUS+
Vendor Item #971 EZ PLUS+- Style #AR-ADH 971-4GAL
Moisture-Cured Urethane Wood Flooring Adhesive
A very easy to trowel, one-part, moisture-cured urethane adhesive designed for excellent strength development. Plus+ the ability to be used as one-coat protection against flooring damage from harmful concrete moisture vapor emissions. With proper notched trowel selection, calcium chloride or in-situ probe (RH) concrete testing, is not necessary.
For engineered and solid wood flooring planks & recycled-rubber underlayment or cork underlayment
Up to 100% RH* moisture resistant, depending on selected trowel-notch
One-coat application, that trowels more easily than other urethane adhesives
Non-slump formula with excellent strength development
For above-, on-, and below-grade installations
Packaging: 4 GAL 1PC/CTN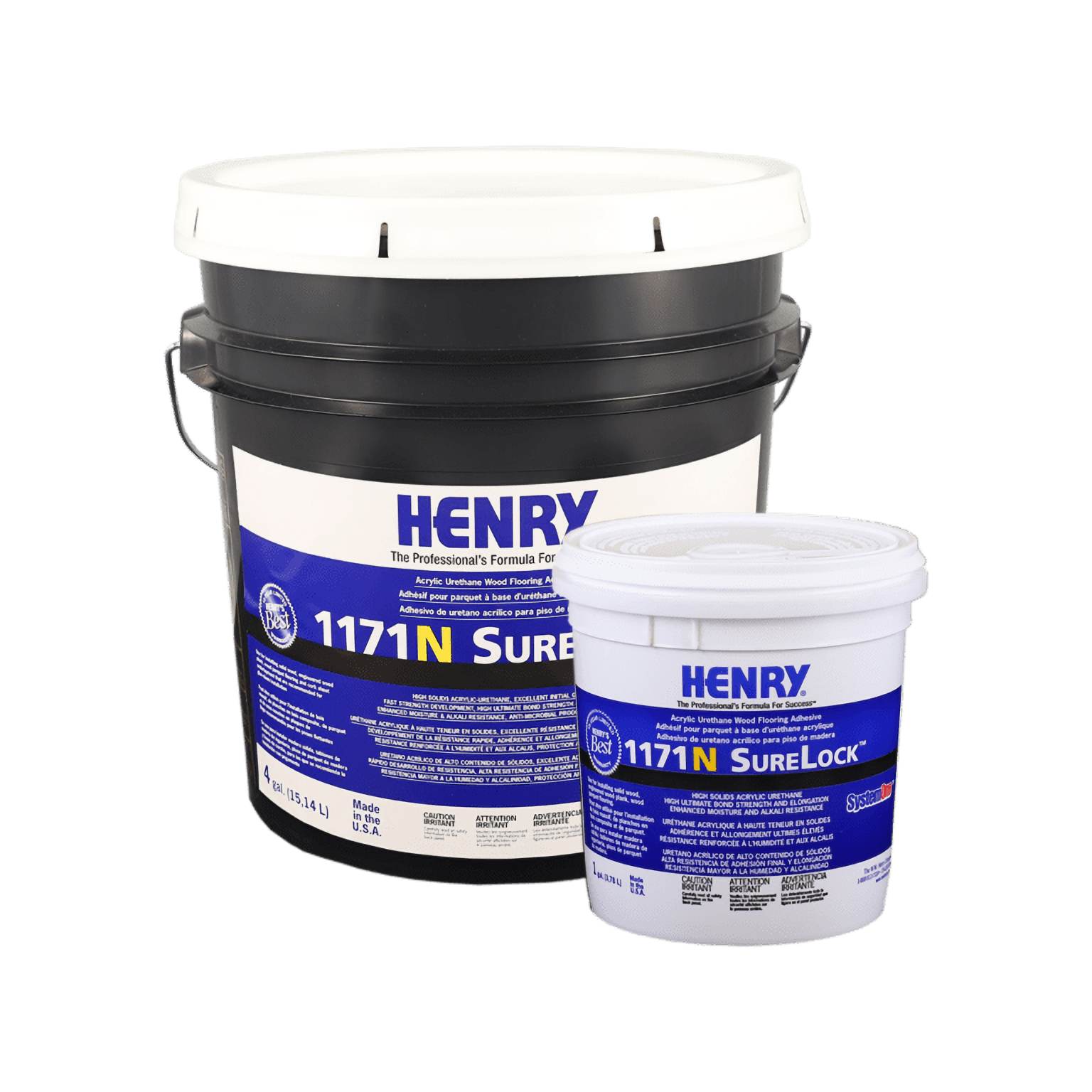 HENRY® 1171N SURE LOCK
Vendor Item #1171N SureLock- Style #AR-ADH 1171-4GAL
Acrylic Urethane Wood Flooring Adhesive
HENRY® 1171N SureLock is a high-solids, acrylic-urethane adhesive used for almost all types of interior wood flooring that are recommended for glue-down installations. HENRY 1171N is extremely moisture resistant and has excellent ultimate bond strength while maintaining the elongation characteristics necessary to allow for some wood movement.
High solids Acrylic-Urethane
Excellent initial grab
Fast strength development
High ultimate bond strength & elongation
Enhanced moisture & alkali resistance
Anti-microbial product protection
Packaging: 4 GAL 1PC/CTN
Henry Adhesives Navigator
Henry Adhesives
Ardex Products
are the industry benchmark for contractors, installers and architects.