The Sigma® work bench is demountable and modular and made to be particularly suitable for working on slabs and large format tiles. Its aluminum structure makes the bench easy to carry but sturdy for a work surface. Easily attach equipment or expand by connecting additional benches with the expansion kit.
Sigma® Work Bench & Extender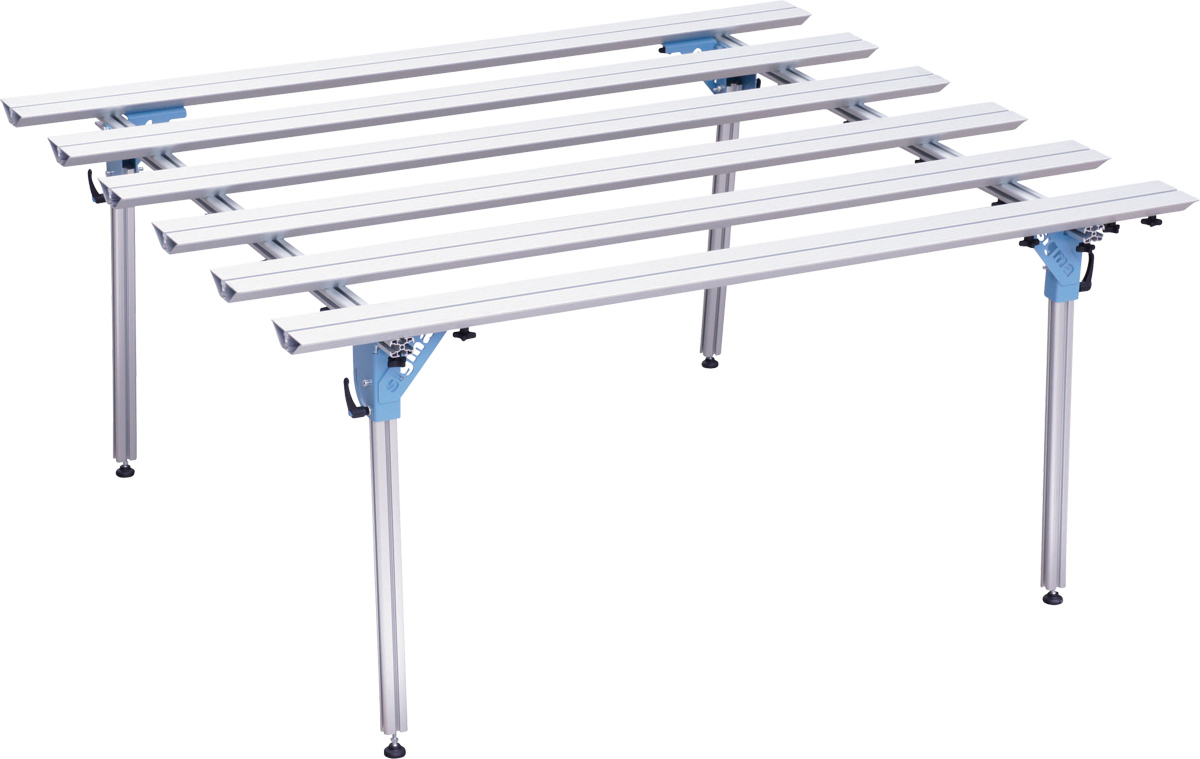 ALUMINUM WORKBENCH
Vendor Item #63F - Stock Item #SI-TO WB
Sigma® Work Bench
A demountable and modular workbench, particularly suitable as a support for working slabs and ceramic tiles. The Sigma® work bench has an aluminum structure, which is light and sturdy. Sigma® built the work bench so various equipment is easily attachable, such as a Kera-Cut cutting guide, a table fixing kit for simple bevel and jolly edge, accessories like clamps for tile (item 400), hooks for support the Kera-Cut cutting guide (item 402), tile rise spacers to make transversal cuts with a diamond blade (art 409).
Demountable & modular
Suitable for working slabs
Light but sturdy
Easily attach cutting guide & clamps
Supports fixing kits for special cuts
Package: 5 pieces - 70" x 60" x 32"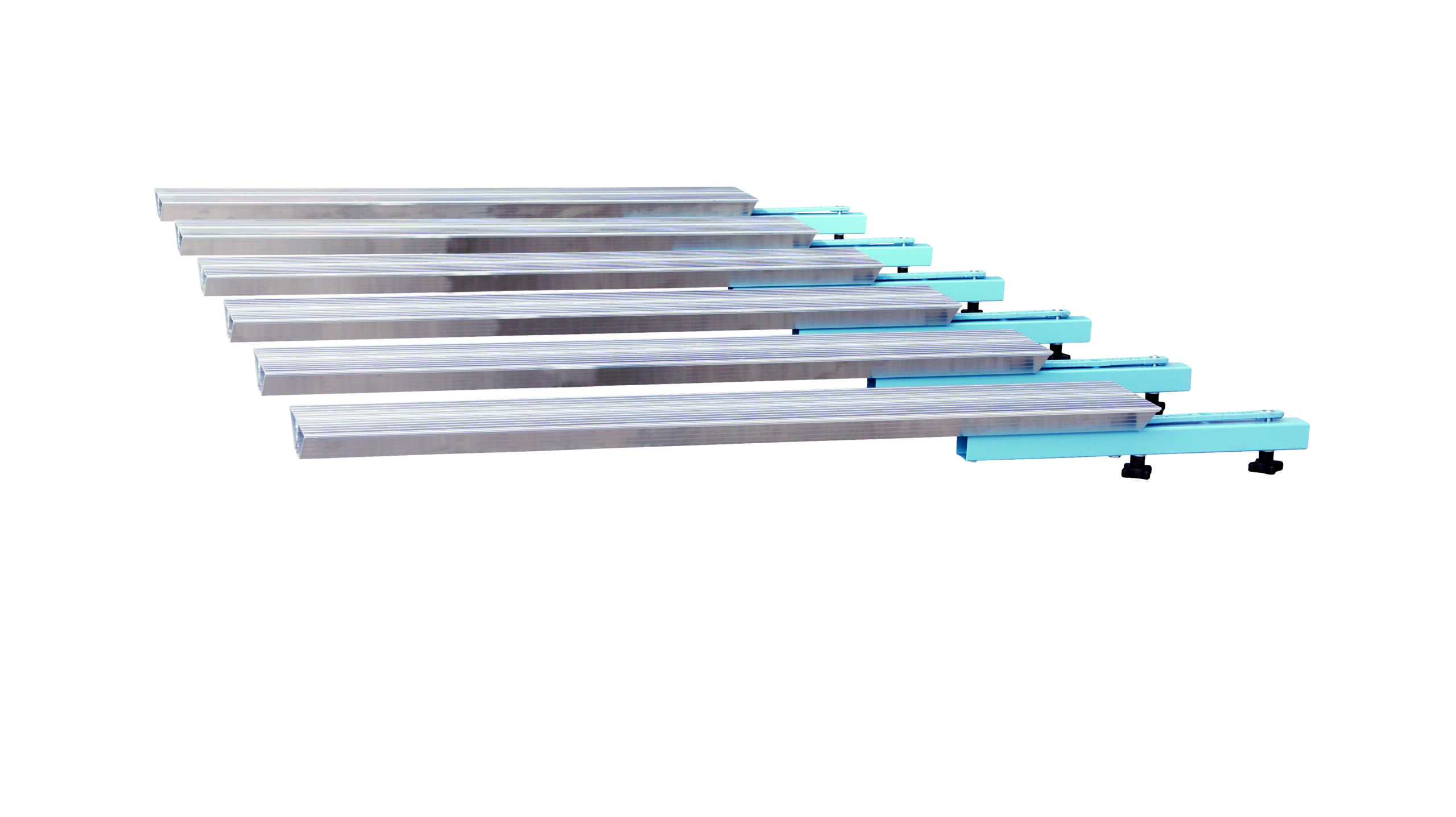 WORK BENCH EXTENSION
Vendor Item #63FP - Stock Item #SI-TO WB-EXT
Length Extension for Sigma® Work Bench
Extension brackets made to attach to a Sigma® work bench so that the table can be extended to hold longer tiles or slabs. Increase the length up to 280cm. The extensions are 105cm long.
Easily position aluminum planks
Extends up to 110"
Demountable & Modular
Supports fixing kits
Package: 6 BARS 35"
Sigma® Work Bench Accessories
Catalogs and Technical Data
Tile Cutters, Work Benches and Lifting Systems
Sigma® Products
lead the industry in tile cutting equipment.