Henry® construction and specialty adhesives are formulated to adhere a range of construction applications, including wall panels, ceiling tiles and fiberglass.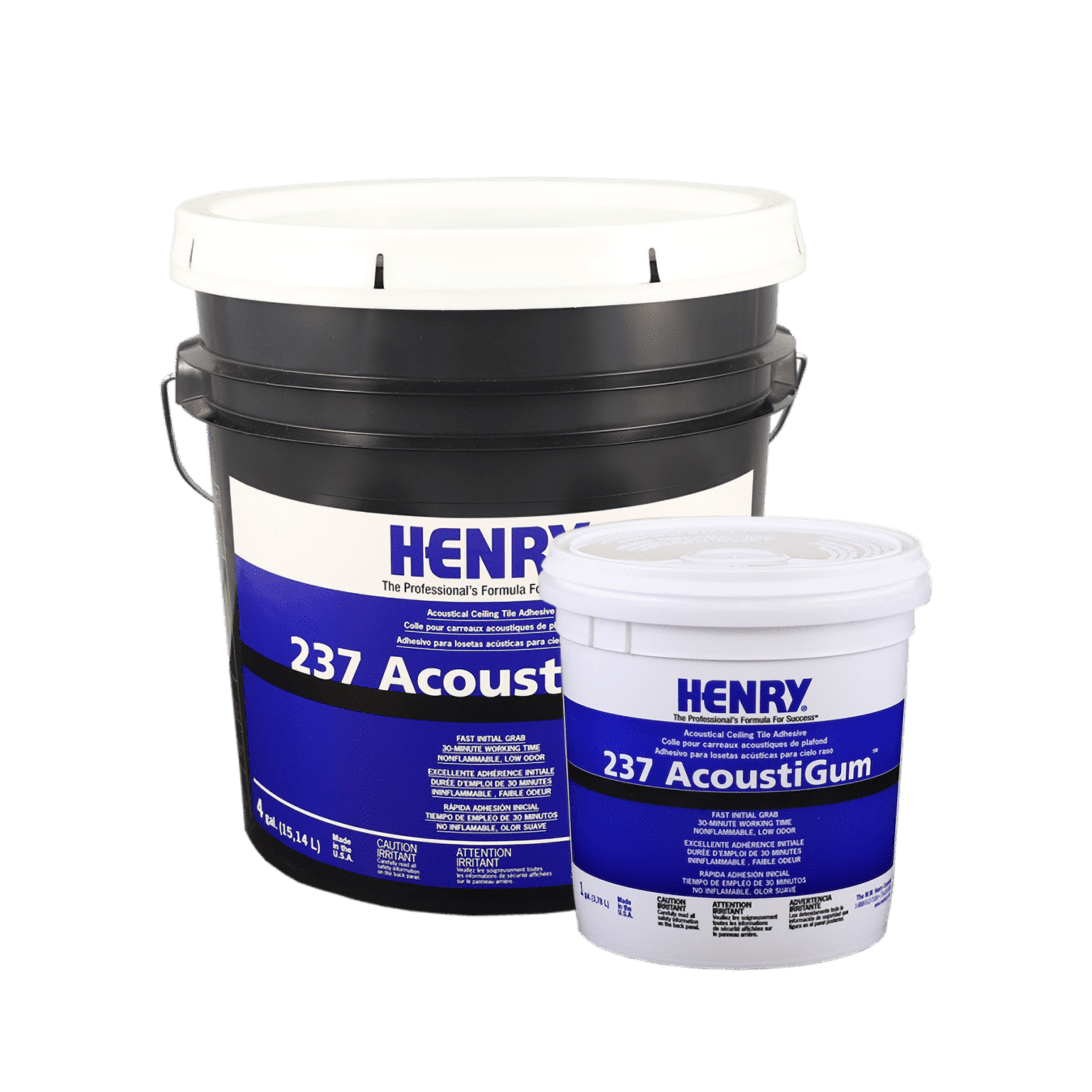 HENRY® 237 ACOUSTIGUM
Vendor Item #237 AcoustiGum- Style #AR-ADH 237-4GAL
#AR-ADH 237-1GAL
Acoustical Ceiling Tile Adhesive
A superior adhesive for the installation of 12″ x 12″ (30.5 x 30.5 cm) or 12″ x 24″ (30.5 x 61 cm) acoustical ceiling tiles.
Fast initial grab
30-minute working time
Nonflammable
Low odor
Packaging: 4 GAL 1PC/CTN, 1 GAL 4PC/CTN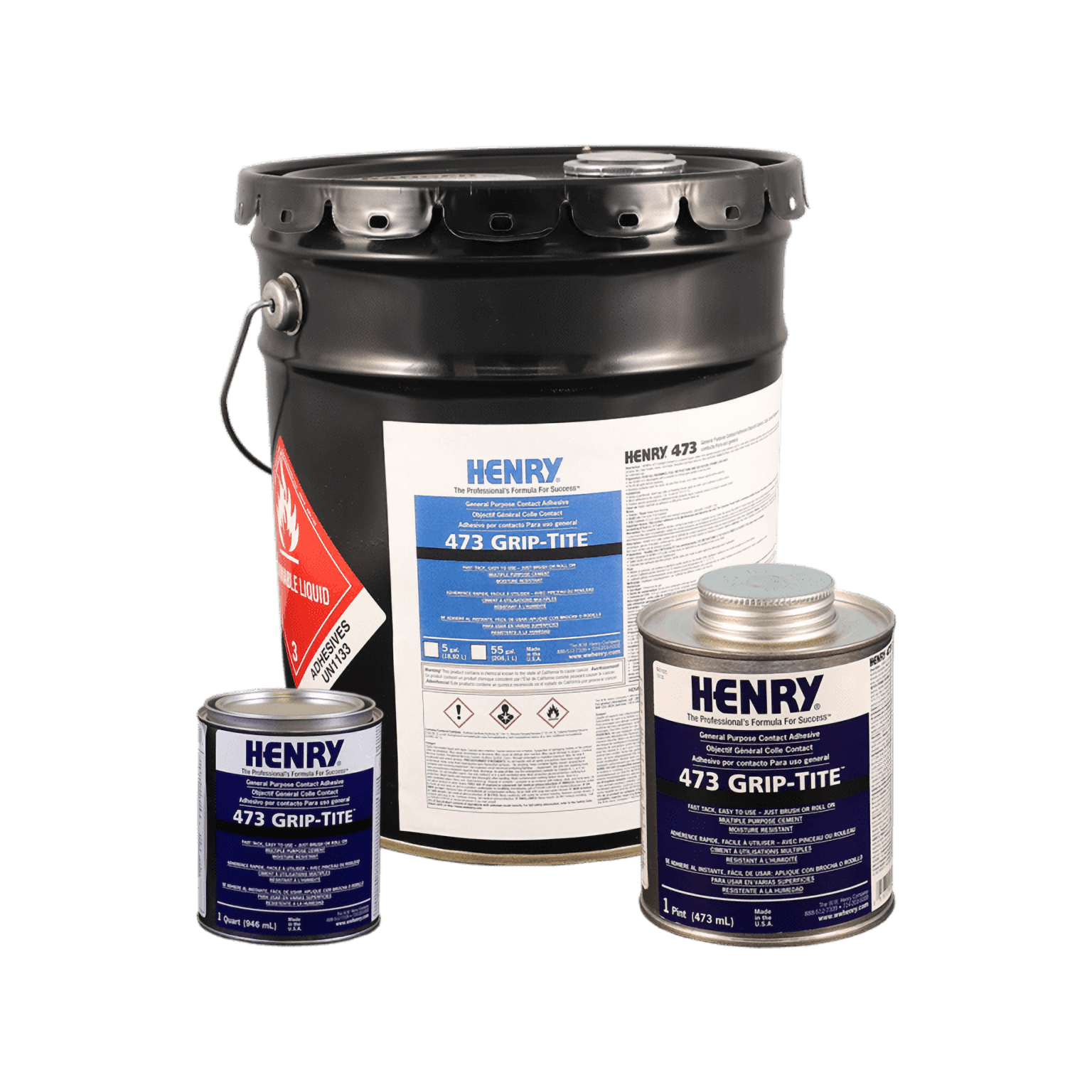 HENRY® 473 Grip Tite
Vendor Item #473 Grip Tite- Style #AR-ADH 473-1GAL
#AR-ADH 473-1QT
General Purpose Contact Adhesive
HENRY® 473 Contact Cement solvent-based, rubber-resin, general-purpose contact adhesive that quickly bonds a wide variety of surfaces.
Bonds instantly
Easy to use – brush or roll on

Use on many surfaces

Moisture-resistant
Packaging: 1 GAL 4 pCS/CTN, 1 QT 12PCS/CTN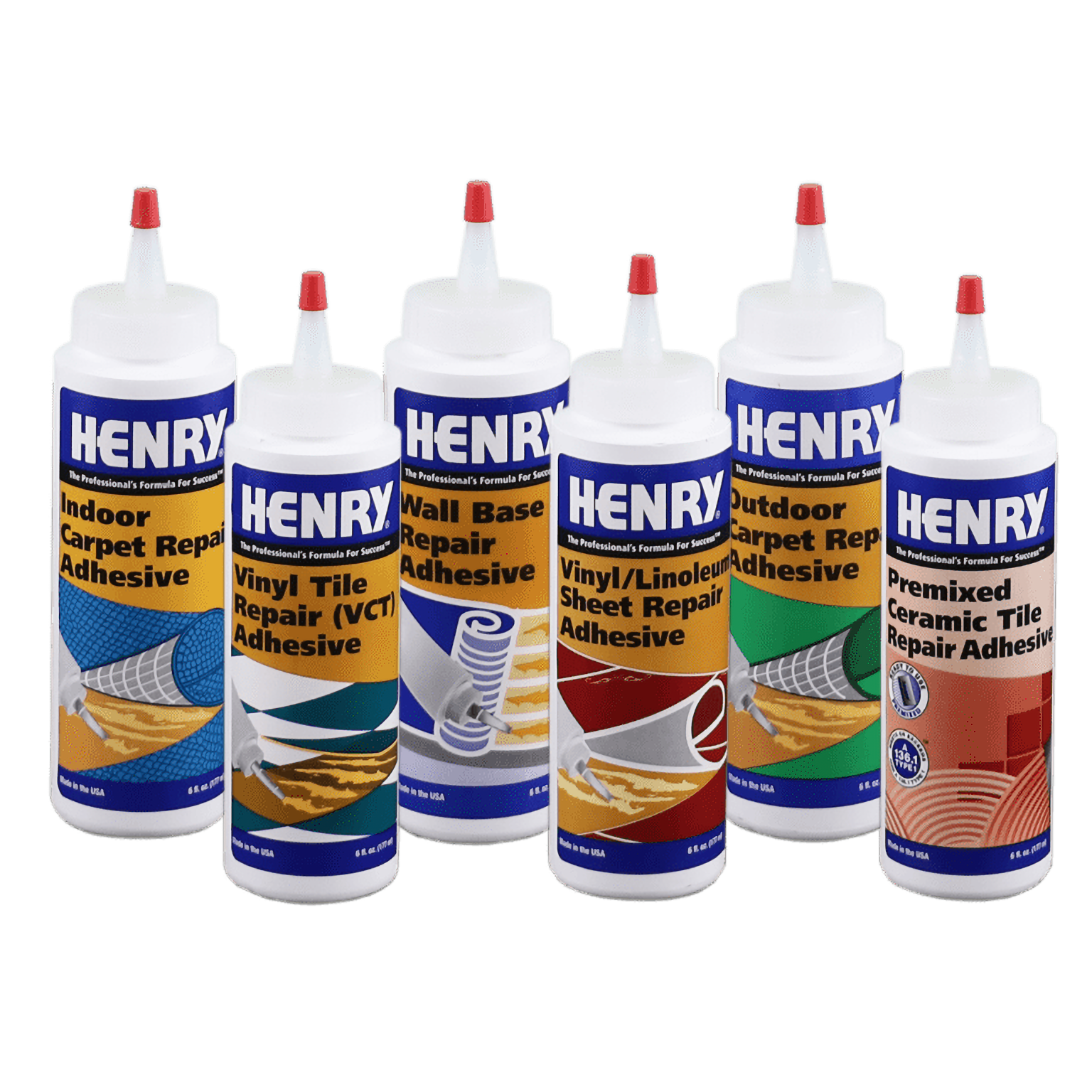 HENRY® REPAIR CENTER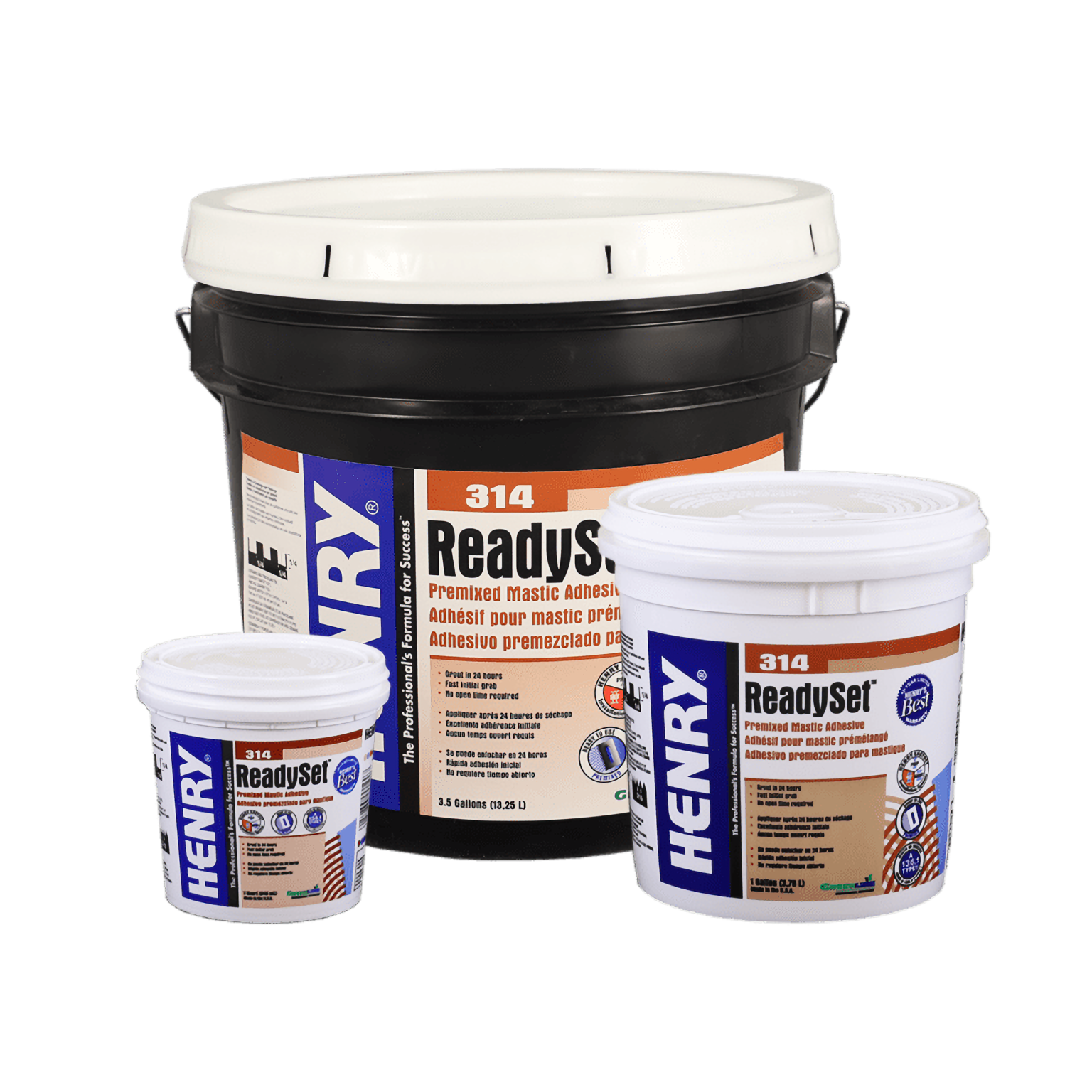 HENRY® 314 READY SET™
Vendor Item #314 READY SET
Premixed Mastic Adhesive
HENRY® ReadySet Premixed Mastic Adhesive is a premium, installer-grade adhesive for installing porcelain, quarry, stone, ceramic and mosaic tile over interior walls, floors and counter tops. HENRY 314 can be used to install tile up to 12″ x 12″ (30.5 x 30.5 cm) and has excellent grab.
Use for setting porcelain, quarry, stone, ceramic & mosaic tile, walls, floors and counter tops
Ready to use – premixed for easy installation
Grout in 24 hours
Fast initial grab
No open time required
Versatile Good sag resistance
Moisture resistant
Installs tiles up to 12"x12"
Packaging: 3.5 GAL, 1 GAL, 1 QT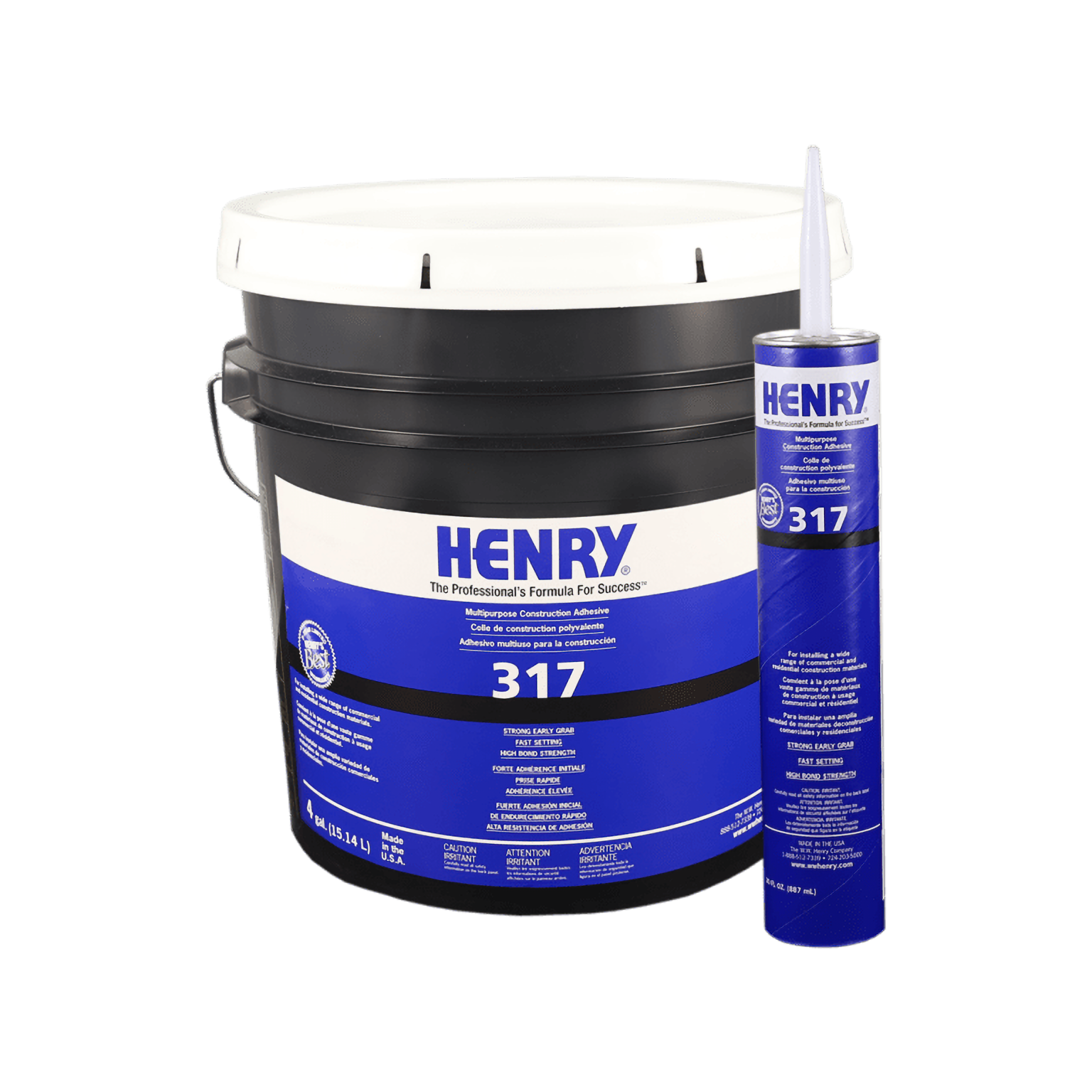 HENRY® 317
Vendor Item #317- Style #AR-ADH 317-4GAL
Multipurpose Construction Adhesive
A premium, installer-grade multipurpose adhesive for bonding a wide range of commercial and residential construction materials.
Strong early grab
Fast setting
High bond strength
Moisture resistant
Non-flammable
Cleans up easily with water
Packaging: 4 GAL, Also Available 30 OZ Cartridge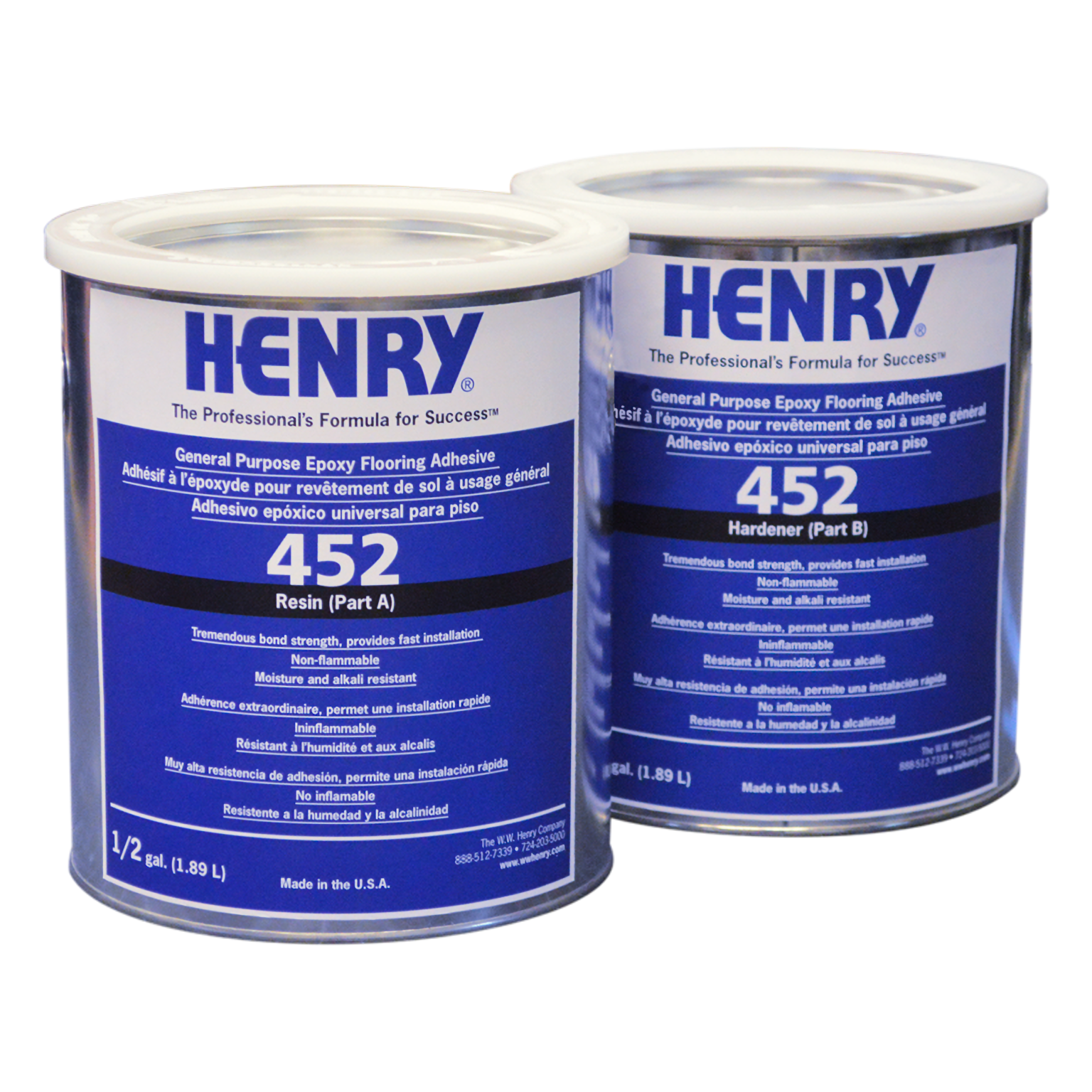 HENRY® 452
Vendor Item #452- Style #AR-ADH 452-1GAL
General Purpose Epoxy Flooring Adhesive (Parts A & B)
HENRY® 452 General Purpose Epoxy Flooring Adhesive is a high-strength adhesive for installing a wide range of flooring types, including vinyl composition tile (VCT), felt-backed commercial sheet, linoleum, rubber tile, most recycled rubber, rubber and vinyl stair treads and commercial homogeneous vinyl sheet where wet operating conditions or heavy static or rolling loads are present.
No open time, for quicker installation
Excellent bond integrity- ensures long-term performance
Non-flammable
Moisture and alkali resistant
Allows installation on all grade levels of concrete
Packaging: 2- 1/2 GALS/Unit
Henry Adhesives Navigator
Henry Adhesives
Ardex Products
are the industry benchmark for contractors, installers and architects.