Henry's multipurpose adhesives are specifically formulated with a dual purpose in mind. Choose an adhesive that is suitable for both carpet and sheet flooring.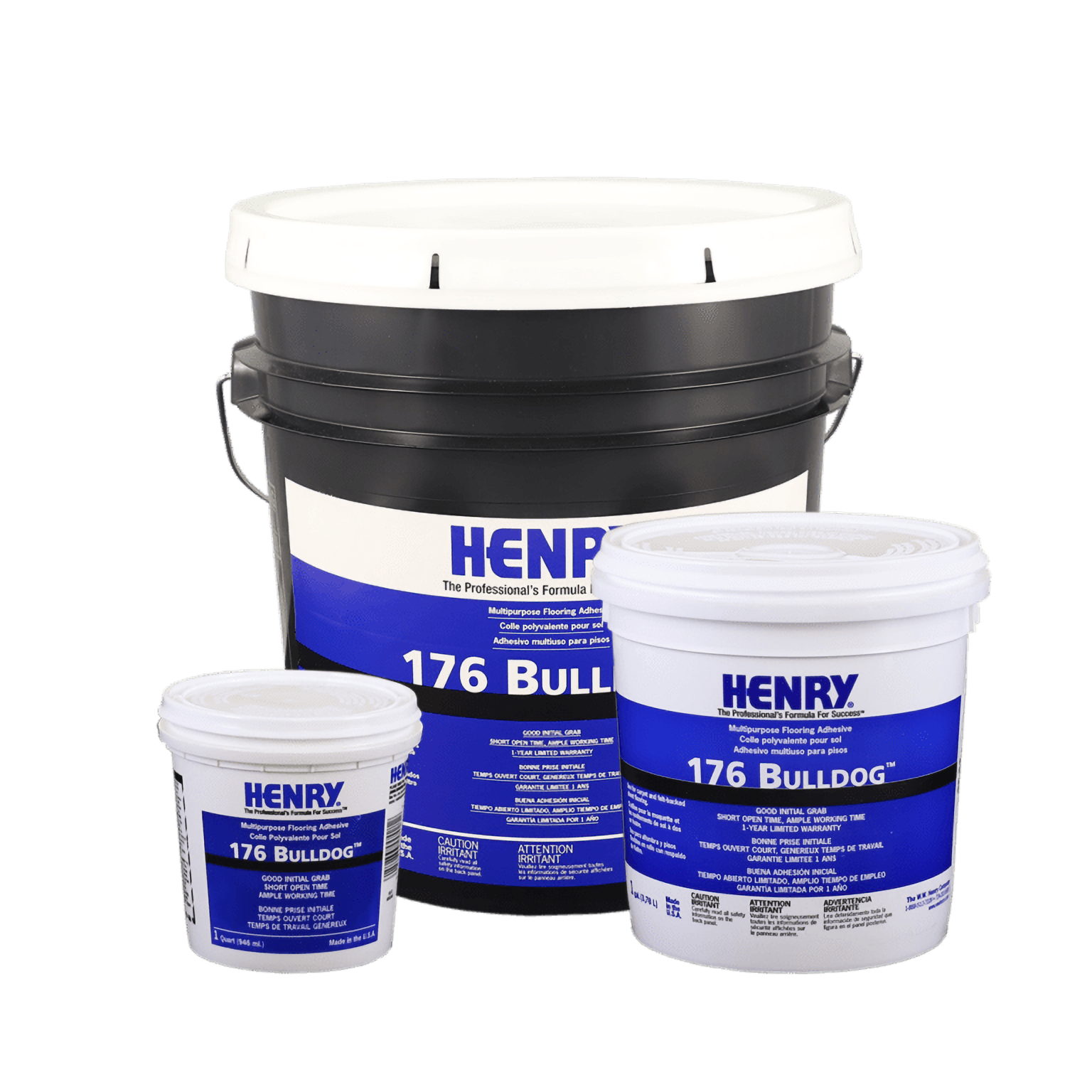 HENRY® 176 BULLDOG™
Vendor Item #176 BULLDOG - Style #AR-ADH 176-4GAL
#AR-ADH 176-1GAL
Multipurpose Flooring Adhesive
HENRY® 176 is a multipurpose adhesive designed for the installation of commercial carpet in light traffic areas like property management and tenant improvement areas. It can also be used for the installation of residential felt-backed rotovinyl sheet flooring.
Good initial grab
Short open time
Ample working time
1-year limited warranty
Packaging: 4GAL 1PC/CTN, ALSO AVAILABLE 1 GAL 4 PCS/CTN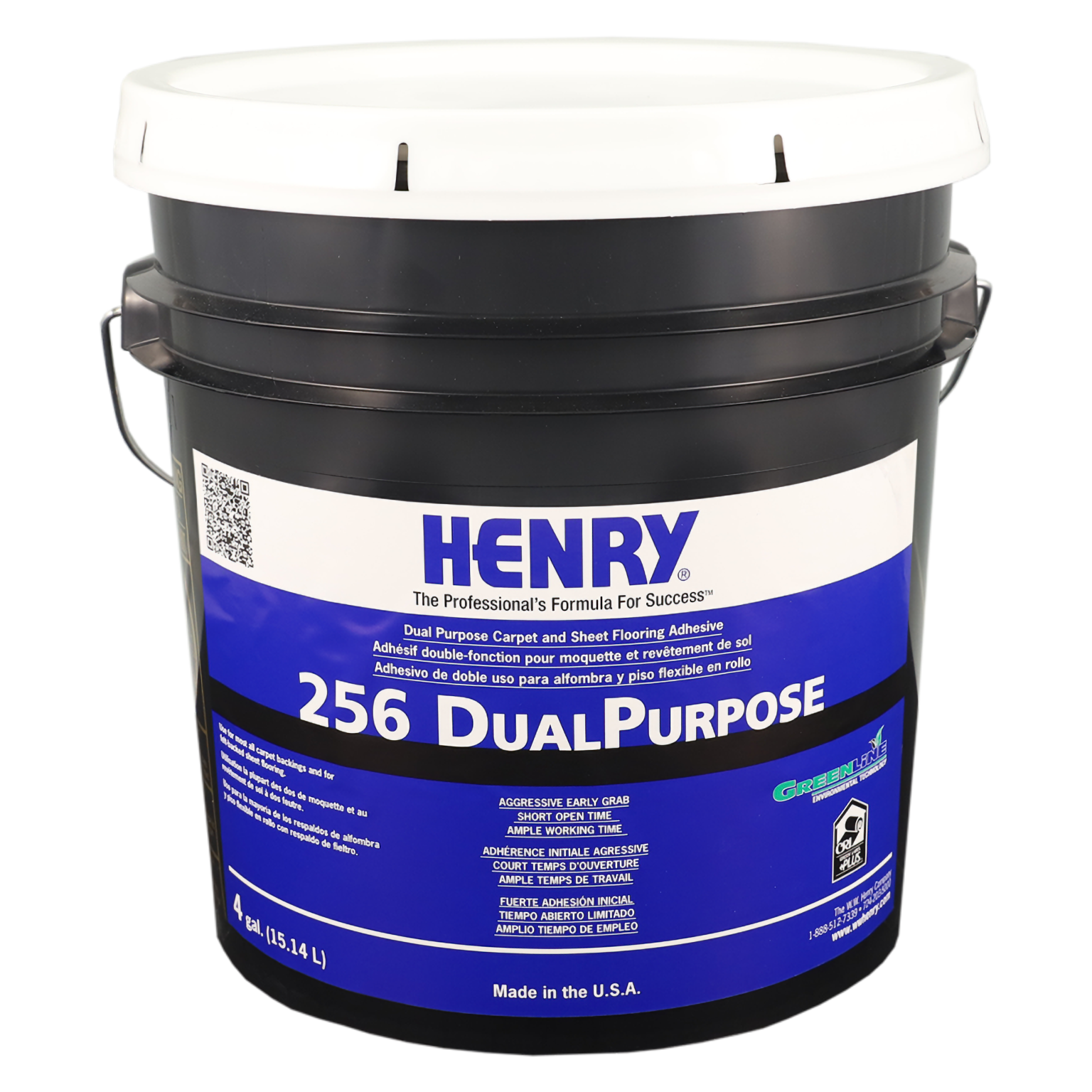 HENRY® 256 Dual Purpose
Vendor Item #256 - Style #AR-ADH 256-4GAL
Dual Purpose Carpet and Sheet Flooring Adhesive
HENRY® 256 is an installer grade dual purpose adhesive that is excellent for light to moderate traffic areas.
Aggressive early grab
Short open time
Ample working time
Moisture and alkali resistant
Antimicrobial product protection
Easy to use, easy to trowel
Packaging: 4 GAL 1PC/CTN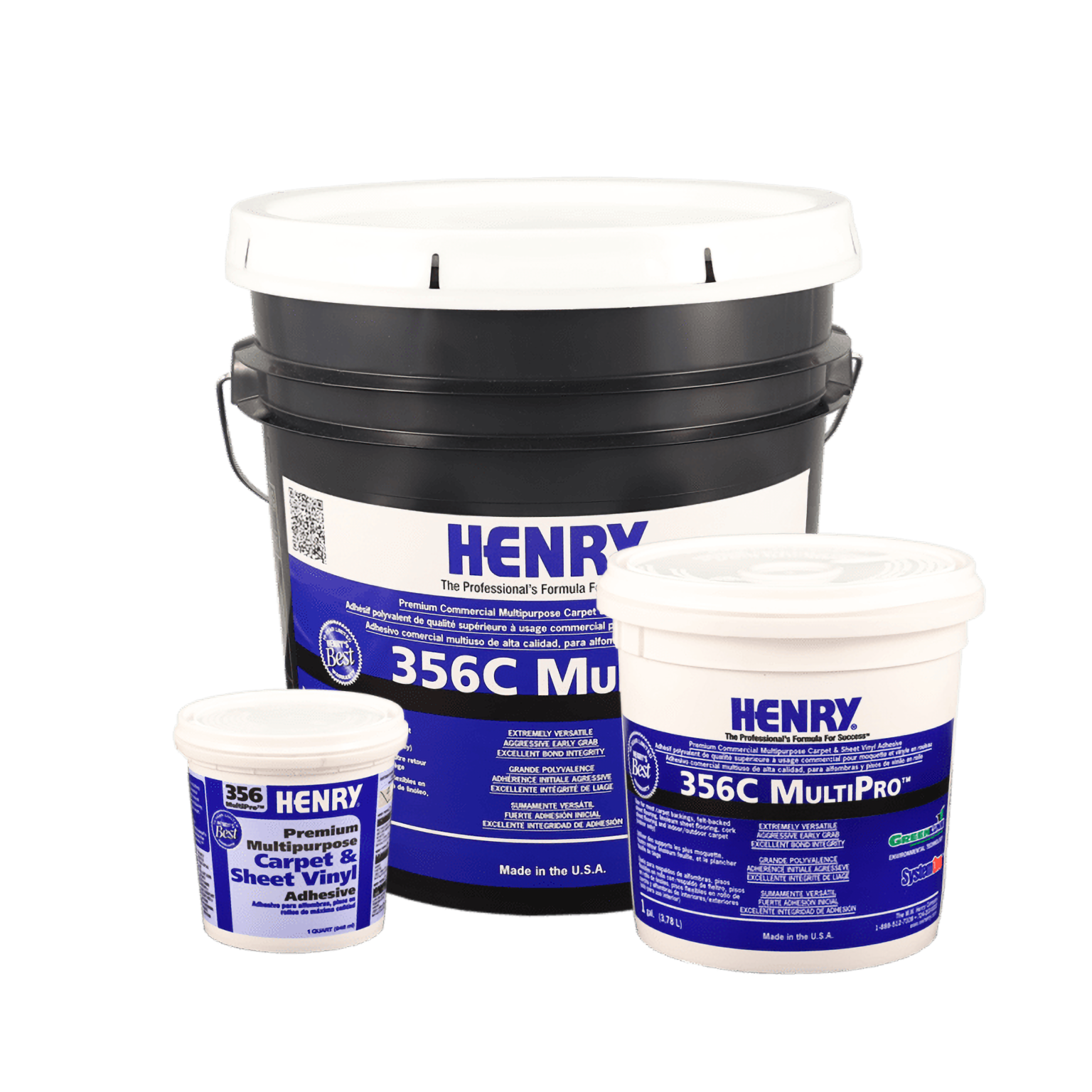 HENRY® 356C MULTI PRO
Vendor Item #356C - Style #AR-ADH 356C-1GAL
Premium Commercial Multipurpose Carpet and Sheet Vinyl Adhesive
HENRY® 356C MultiPro™ is a premium, commercial-grade, multipurpose adhesive excellent for commercial and residential installations. HENRY 356C has quick initial grab and ample working time and can be used for a wide variety of flooring applications.
Extremely versatile
Aggressive early grab
Excellent bond integrity
Non-staining
Moisture & alkali resistant
Solvent-free & low odor
Antimicrobial product protection
Packaging: 1 GAL 4 PCS/CTN / ALSO AVAILABLE 4 GAL, 1 QT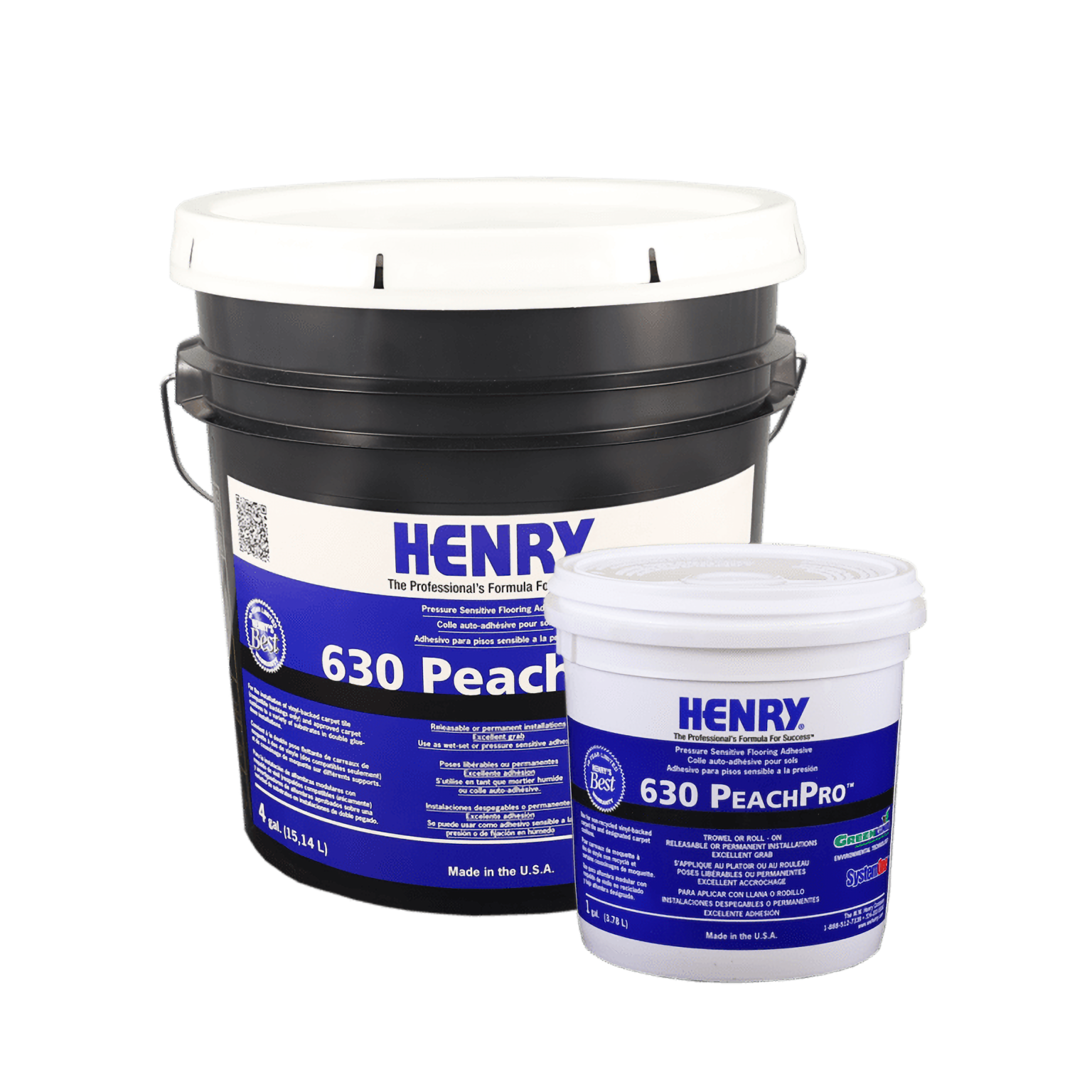 HENRY® 630 PEACHPRO™
Vendor Item #630 - Style #AR-ADH 630-4GAL
Pressure Sensitive Flooring Adhesive
HENRY® 630 PeachPro™ is a premium, pressure-sensitive adhesive with releasable bonding properties for carpet tile and carpet cushion-to-substrate installations. HENRY 630 can be used as a pressure-sensitive or a wet-set adhesive.
Trowel, brush or roll-on
Releasable or permanent installations
Plasticizer migration resistant
Excellent grab
Non-flammable
Solvent free
Highly versatile – use with a variety of carpet tiles and underlayments
Use as wet-set or pressure sensitive adhesive
Packaging: 4 GAL 1 PC/CTN / ALSO AVAILABLE 1 GAL
Henry Adhesives Navigator
Henry Adhesives
Ardex Products
are the industry benchmark for contractors, installers and architects.