Easily execute precision miters, bullnoses and bevelled edges on tiles and slabs with Sigma® Edging Tools.
Sigma® Edging Tools - Jolly Edge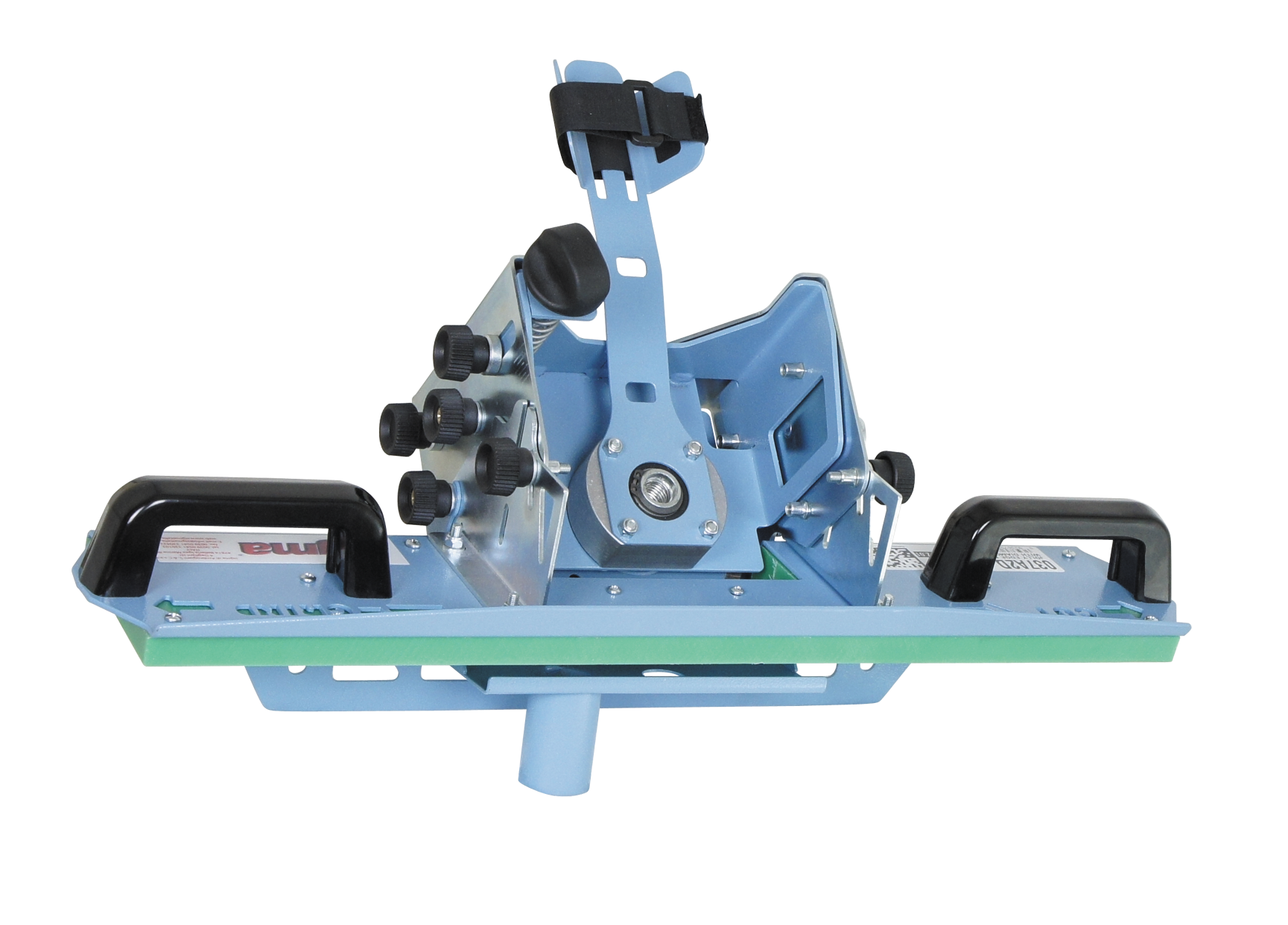 JOLLY-EDGE
Vendor Item #37A1PD - Stock Item #SI-TO JOLLY
Sigma® edging tool for mitering or profiling
Sliding while resting on the edge of the tile / slab (stoneware, marble, granite, etc.), ensures the uniformity of the miter along the entire length of the edge worked, copying exactly the physiological shapes of the slab. It can work in a single pass, tiles with thickness between 5 and 20mm and size from 30cm and up. In the configuration with diamond blade, it allows the mitering at any angle from 40° to 50°. Execute Bullnose edges with radius 6 - 8 - 10mm. Ready for grinder 700 - 1400W. Complete with blade disc that has a capacity max. of 5".
Works in a single pass up to 20mm thick
Universal Attachment- Ready for Grinder (not included)
Performs 2 different processes, miter edge by blade or round edge by shaping wheel.
Package: 1 Edging Tool, 1 Blade Disc
Sigma® Edging Tools - Simple Bevel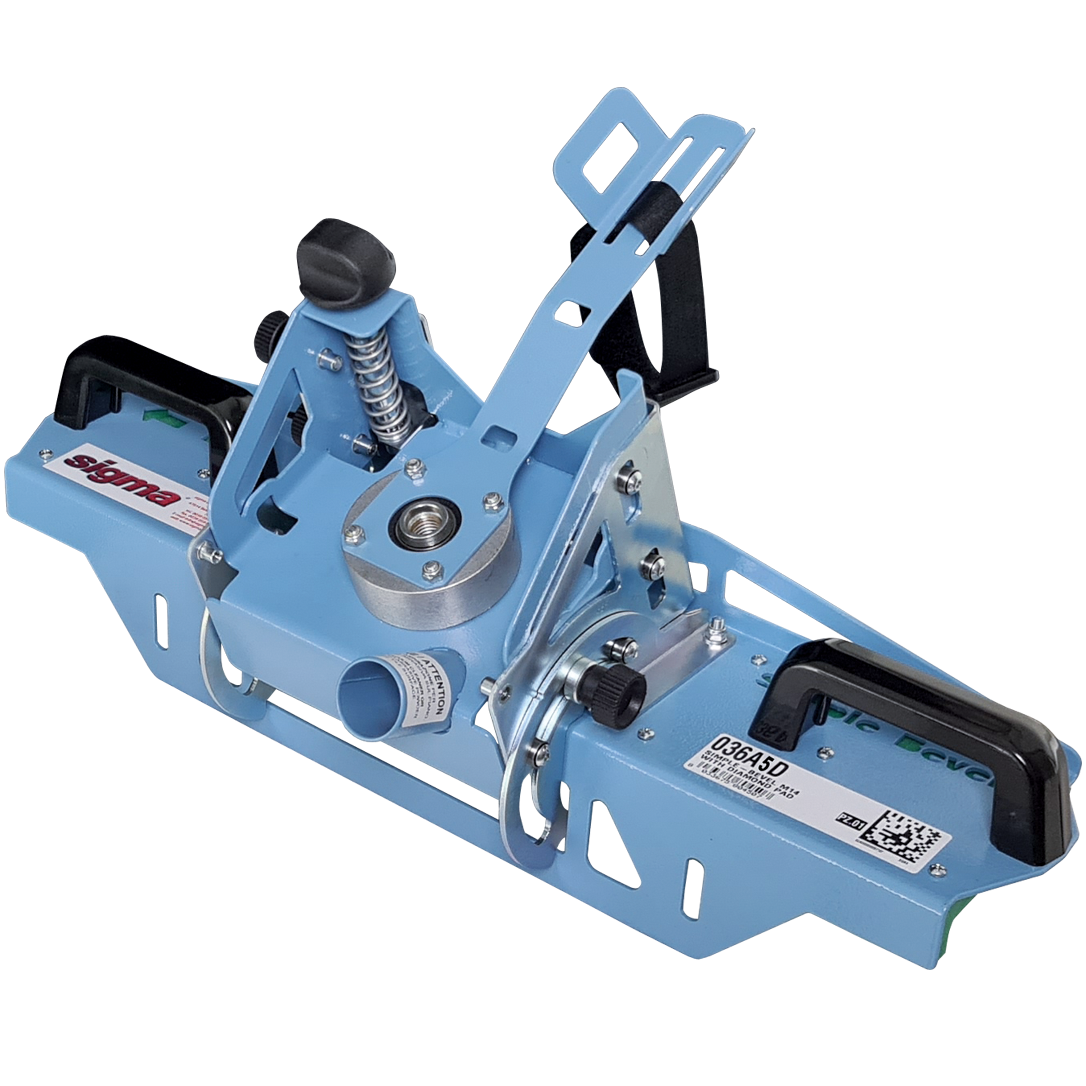 Simple Bevel
Vendor Item #36A4DP - Stock Item #SI-TO BEV-MAC
Beveling Machine
Precision chamfer edges on porcelain, marble, granite or glass. Slide rests on the edge of the tile, ensuring uniformity of the bevel along the entire length of the worked edge, exactly following the physiological curves of the slab. Bevel from 0 to 12mm and from 0 to 6mm on porcelain gres. Adjustable from 22º to 90º. Bull is obtained with multiple passes at different angles. Finish with a lateral edge on a tile.
Finishes and Polishes
Bevels and Bullnose (multiple passes)
Adjustable 22º to 90º
Package: 1 Machine / Kit
Catalogs and Technical Data
Tile Cutters, Work Benches and Lifting Systems
Sigma® Products
lead the industry in tile cutting equipment.